Welcome to Delmo Mango
At Delmo we are thrived to present our nation with products which are unique in their very own production and availability within the market. As a result of this we have decided to expand our strengths and full potential towards developing a Mango which is suited for both export and local market. After years of long experimentations finally we are proud to present you Delmo Mango, The tastiest and the most eco-friendly mango of all time. The reason why we use the word eco-friendly is because our mangoes are cultivated strictly under the 100% natural home grown concept. From the cultivation of our mango trees to taking care of the mangoes until it reaches your home , we at Delmo are keen on you are having the tastiest mango that you will ever consume.
Vision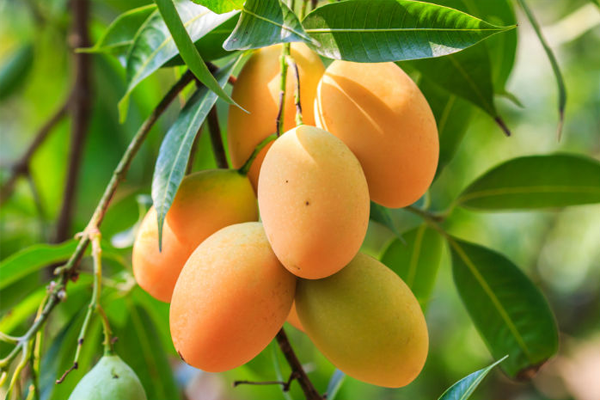 Developing the traditional cultivation methods to preserve the essence of the fruits & crops which will sustain the consumer habits of the modern world with the use of technology & nature friendly procedures.
Our Mission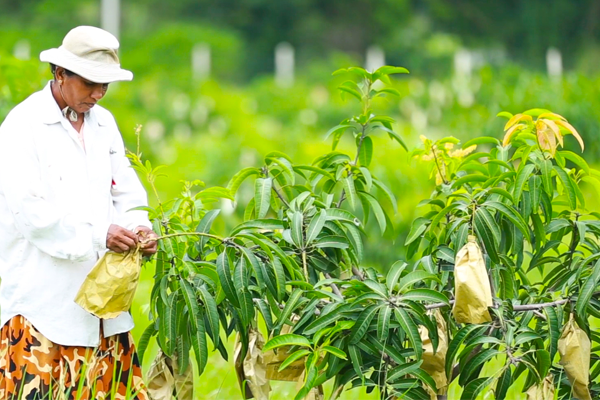 To provide the world's most tastiest and high graded Mango that will make your appetite gratified.
Secrets of Delmo Mango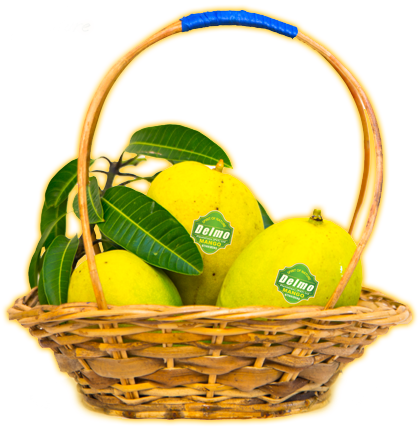 1. Why Delmo Mango
It's the world's Biggest and the most Tastiest Mango.
2. Rich in its nutrients contents.
Our Mangos contain over 20 different vitamins and minerals, helping to make them a superfood. 3/4 cup of mango provides 50% of your daily vitamin C, 8% of your daily Vitamin A and 8% of your daily vitamin B6. One serving (3/4 cup) of mango contains 7% of your daily fiber
3. How the mango is cultivated.
The mango is cultivated in dry climatic areas of Sri Lanka where the fruits are well nurtured by a team of professional whom guarantee that from the day one the fruit is covered with carbon quoted protection cover which ensure the fruit is well protected from insects and any related diseases.
Nutritional Values of
Delmo Mango
| Class of Nutrients | Value | Perc. |
| --- | --- | --- |
| Rich in Vitamin A,C,B & Minerals | | |
| Total Fat | 0.3g | 0% |
| Saturated Fat | 0.0g | 0% |
| Cholesterlo | 0.0g | 0% |
| Sodium | 5mg | 0% |
| Sugers | 20g | |
| Protein | 0.6g | |
| Qualitative Facts | | |
| Brix | 24.3 | |
| pH | 3.3-4.0 | |
| Aciditry | | 0.6% |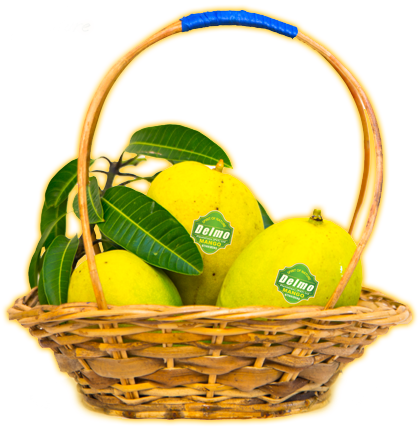 Our Mango Plantations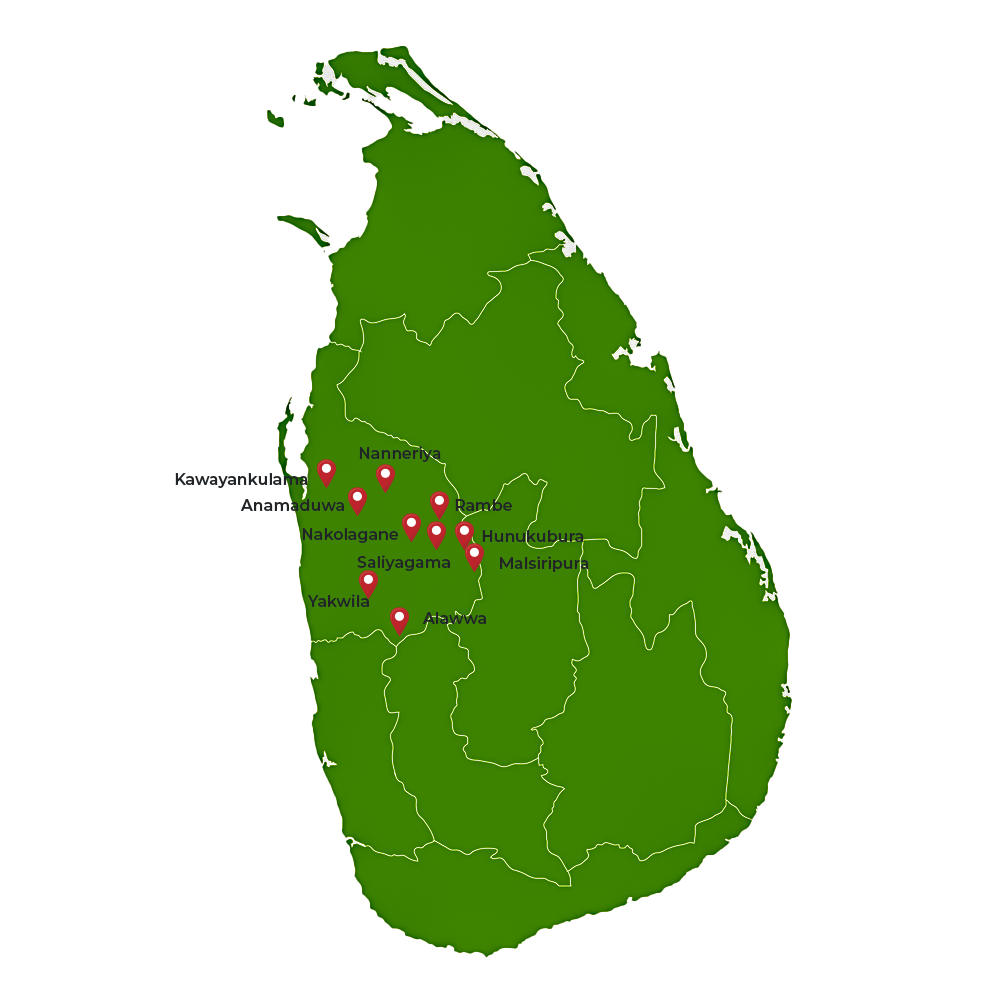 Our 450 acres of mango cultivation sites are located in the following area in Sri Lanka Alawwa, Yakwila,Saliyagama,Malsiripura, Hunukubura, Rambe , Nakolagane, Anamaduwa , Kawanyankulama, Nanneriya With our new mango farms expansion project our goal is to double the quantity we produce at the moment by year 2025.
Mango Distributional Inquiries
Head Office:
+94(0)76 0100302 (Gayan),
+94(0)75 380 0000,

Email: gayan@delmo.lk
Current International
Customer Base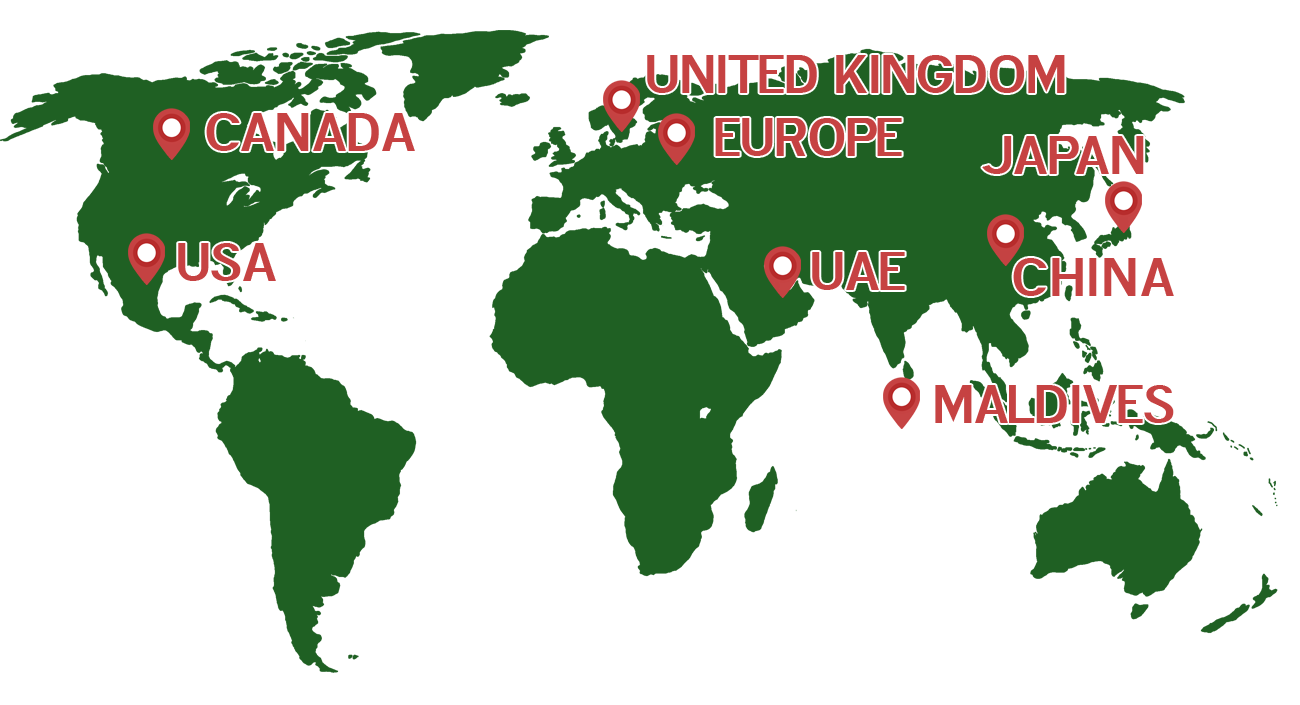 Other than the International Market we are also a leader in providing all the local supermarkets with our tastiest mangoes.
Future products